Porcelain Veneers in San Diego
Not all dental veneers are created equal. Surely you've seen poor porcelain veneer work done by an inexperienced dentist. The size, color and or shape don't fit the mouth. It looks woefully unnatural and uncomfortable. The whole purpose of dental veneers is to give you the smile you've always wanted and fill you with confidence. Poorly done veneers and other cosmetic procedures can accomplish the opposite. This makes it imperative to seek the best San Diego porcelain veneers dentist to guarantee the best possible results.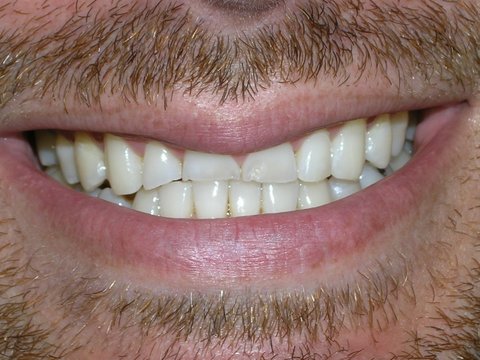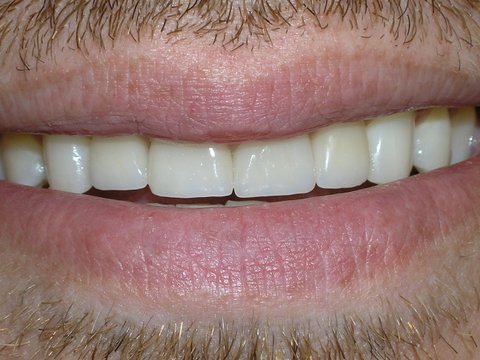 Before
After
Dr. Richard Feinberg is an experienced prosthodontist, having received advanced training in the use of dental veneers and other cosmetic dental procedures and then performing thousands of procedures. He is beloved by patients because he truly listens to their concerns before recommending and creating a treatment plan. When working with patients seeking dental veneers, Dr. Feinberg customizes the veneers until they match the look you desire. Additionally, a premium is placed on ensuring an easy and comfortable dental procedure for all our patients for any procedure. To find out about the best porcelain veneers San Diego has available and why Dr. Feinberg is considered the best San Diego veneers dentist, contact us today.
Typically, the best dental veneers are created from a porcelain material that matches the natural appearance of white and healthy teeth. The porcelain veneers are custom created to fit the size and shape of your teeth and mouth, ensuring you have the smile you want and planned for.
One of the primary benefits of porcelain veneers is that with regular brushing, flossing and good general oral hygiene they can last for years, and often decades. Porcelain veneers do not lose their white color and they are strong and durable allowing for long-lasting results.
Dr. Feinberg has over 30 years of providing porcelain veneers and other cosmetic dentistry services to the patients he serves. He begins by performing a complete and thorough dental assessment and smile analysis. This includes a mock-up to help you envision what the final result will look like. This allows you to be confident and certain about the look of your new smile before the procedure begins.
Each individual veneer is a thin crafted shell designed to sit on top of teeth. Once the customized veneers are created, they are specially bonded to the front of teeth. Unlike natural tooth tissue, which can become discolored by tobacco, wine, soda, coffee, and other dark beverages, veneers resist staining. This allows even the most discolored teeth to appear pearly white. Obviously, your new veneers are color matched to your mouth to ensure the most natural look.
As with any cosmetic dental procedure, a full general dental examination is recommended as the first step, with any gum disease treatment, cavity repair and mercury/amalgam removal being included in the treatment plan.
"After several consults with other dentists to get porcelain veneers, I chose veneers dentist, Dr. Feinberg. The entire staff were super friendly and professional and made me feel right at home. I spent the past 10 years with super stained teeth and the results that I got from my porcelain veneers was better then I imagined. No joke, I have the best porcelain veneers San Diego has to offer. -Jake S."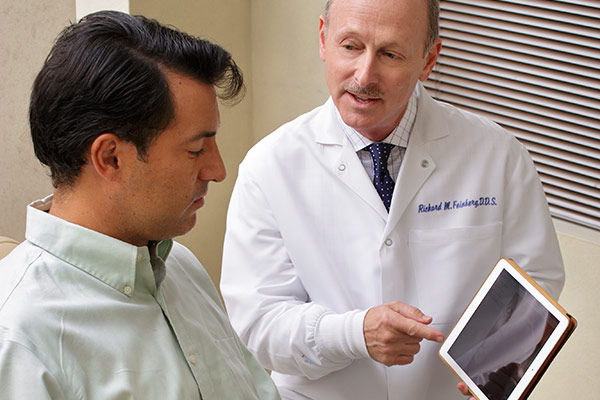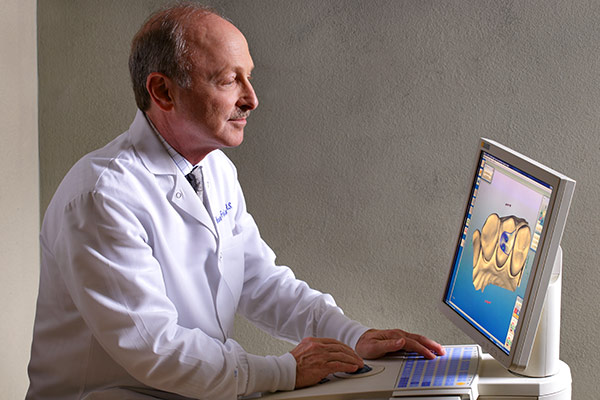 As a quick aside, traditional silver fillings actually contain mercury, which has been linked to health issues. Cracked or worn silver fillings may release mercury into your body, where it can accumulate and cause a variety of problems to physical health. We recommend mercury removal, which should be done by a specialist like Dr. Feinberg, before any cosmetic procedures are undertaken.
Once the overall tooth health is secured, the cosmetic procedures will begin. A coordinated dental health plan, will increase the longevity and success of both the general and cosmetic dental procedures.
Why should I consider dental veneers?
If you're embarrassed or displeased with the way your teeth look, porcelain veneers can be an excellent cosmetic option. There's no reason you can't have the smile you've always wanted.
You should consider the best porcelain veneers San Diego has to offer if you have:
Unwanted tooth discoloration. This may result from excessive fluoride, tetracycline or other drugs, or even just typical lifestyle factors such as years of drinking coffee, wine or soda, smoking tobacco or a myriad of other factors.
Excessive and problematic wear and tear on your teeth that has compromised their appearance.
A history of root canals.
Chipped, broken or other traumatized teeth.
Irregularly shaped or uneven teeth.
Teeth that are longer or shorter than one another.
Irregular gaps between teeth.
Any other problem that affects the appearance of the surface of the teeth.
If you're looking for the dental veneers San Diego residents have trusted for years, contact us today to set up a consultation.